Falconry Centre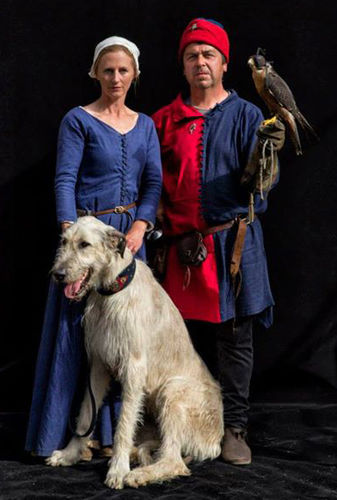 Traditional Falconry
The raptors housed at the Full Flight centre are trained and managed using a blend of traditional and modern falconry techniques.
The Full Flight falconry centre, housed within our beautiful heritage bluestone mews - allows you to step back in time to experience the rich history of falconry.
The practice of falconry is thousands of years old, known to cultures around the world. The art of hunting with birds was practiced across Europe, Asia and the Middle East and has, in modern times, spread to almost every corner of the globe.
The gear and furniture we use when training and managing our birds are based on the exact tools and methods used in these ancient times - aided by the advancements of modern technology.
​Visitors to our falconry centre will learn how the art of falconry has evolved over the years, and how the birds we display today represent this art.
Fullflight has a unique history, made possible only by the people who have supported us in the past and continue to do so today. For this, Fullflight thanks you for your contribution.Today, our birds are looked after by a great team of individuals, both intestate and locally at our centre, who help out on our very many road trips.